Trainings
 It can be hard to take your first step into an intimidating topic. Our self-guided trainings give you practical, in-depth insights from practitioners on our team.
 "Foundations of Coaching" Principles and Next Steps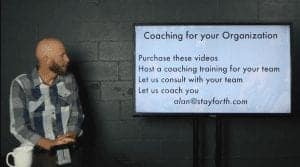 Become a coach or develop robust coaches in your organization! This bundle offers both of our Stay Forth Coaching training videos for unlimited personal use, or use in your organization.
How To Build Relationship With Your Neighbors Without Being Weird; a practical two-session training including a study guide.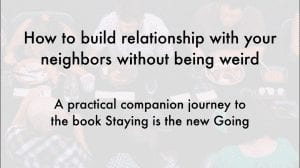 This two-part training is a great compliment to Alan Briggs' book Staying is the new Going. Alan and David give foundational teaching and practical next steps to anyone ready to build relationships with their neighbors. This is ideal for individuals, groups or churches.
 Introduction to the Enneagram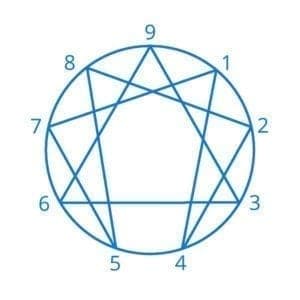 This practical training offers a brief overview of the Enneagram with descriptions of each number. This video training is perfect for individuals or groups who are new to the Enneagram.
Have questions about any of these resources? Email hello@stayforth.com
Having an issue downloading a resource? Email Jonathan@stayforth.com