Upcoming coaching calls.
We want to help you become a leader others actually want to follow! 
Don't become the next leader who burns out or never reaches their potential. Other leadership tools and processes cost you way too much time and money and never get practical about how to actually grow as a leader. We want to help you…
Recover your passion for your work
Reclaim your evenings and weekends
Unlock practical solutions where you're stuck
Discover how to develop more leaders
Reach impact as a leader, writer or coach
Why you need coaching and consulting
Coaching helps good leaders become great, and consulting helps good teams become great. We get the honor of helping leaders de-stress, get healthy and explode with more impact. Business guru, Verne Harnish, says, "One-on-one coaching is the number one factor linked to great management." We think so too! We walk alongside leaders and teams, help them define a preferred future and take the steps to get there. We implement Stay Forth tools to work ourselves out of a job and help you succeed long after our coaching and consulting processes are done.
What others are saying…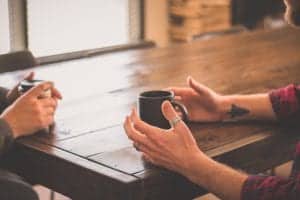 "Worth every dollar!"  Brit, Church Planter
"I highly recommend them for coaching or consulting!"  Karin, Discipleship Director & coach
"I can't thank them enough for wanting health in all areas for me and my team."  Sarah, Ministry Leader
"My coaching was well worth the investment. Now I get to coach others!"   Josh, Pastor & leader catalyst