We've been cooking up a summer podcast series for over a year now. We're really excited about it because it's different than anything we've ever done. It is a risk for us, but we take risks when we know you guys need something else. 
You don't just need more information.
We believe there are some things that you need to reengage in your life and in your leadership. 
We also know it's summer and summer brings travel, adventure, and experiences with different people, places, and spaces.
And that's where this interactive podcast series fits. We created it to accompany you as you enjoy the summer season. 
Maybe you run, maybe you hike. Maybe it's time to just get back out in creation and sit on a rock or go lay in the woods in a hammock. 
Whatever change of place looks like for you, that's where this series fits. 
So this is the intro of a summer podcast experience. That's right. A podcast experience, not just information.
As a whole, we've all navigated tons of change. Change is always happening. Change is disorienting. The goal is really to help people take in the summer months, to slow down so that they can speed up in the fall.
So, we wanted to bring that experience the podcast to help you do those same things through the summer with guided interactive episodes. 
These have been curated to help you reimagine what it looks like to live and lead from a posture of health in your own context.
What it looks like to practically reinvest in yourself, not from an info dump, but from weekly, practical, on-demand coaching sessions digging into crucial topics creatively put together to bring you into the conversation.
Our hope is that you take that step to invest in these. There are tons of small things you could be doing, but we truly believe this is something you should be doing.
Here's a great opportunity to, at your leisure, on your own time to really invest in your life and leadership in a very creative experiential way.
It's 30 minutes a week to dig in while you're enjoying the summer,  and we fully believe this will change the trajectory of your life and leadership. 
Some of the questions will probably prick you and push you. Some of the topics might seem disorienting, that's okay, change is disorienting. We are all trying to get to a place where we can reach that next level of impact. But if we try and get to it without pursuing impact from a posture of health, we'll burn out and flame out. And at Stay Forth, we want to prevent you from burning out. 
And so these 12 weeks, these 12 topics, can bring you to a place of transformation and increased health and impact. That's our hope.
So dig in.
It's unique.
It's something that we've never done before and something you've never expereinced.
but we really believe that this going to be transformative for so many people.
Listen to episode one: Reimagine; innovation and change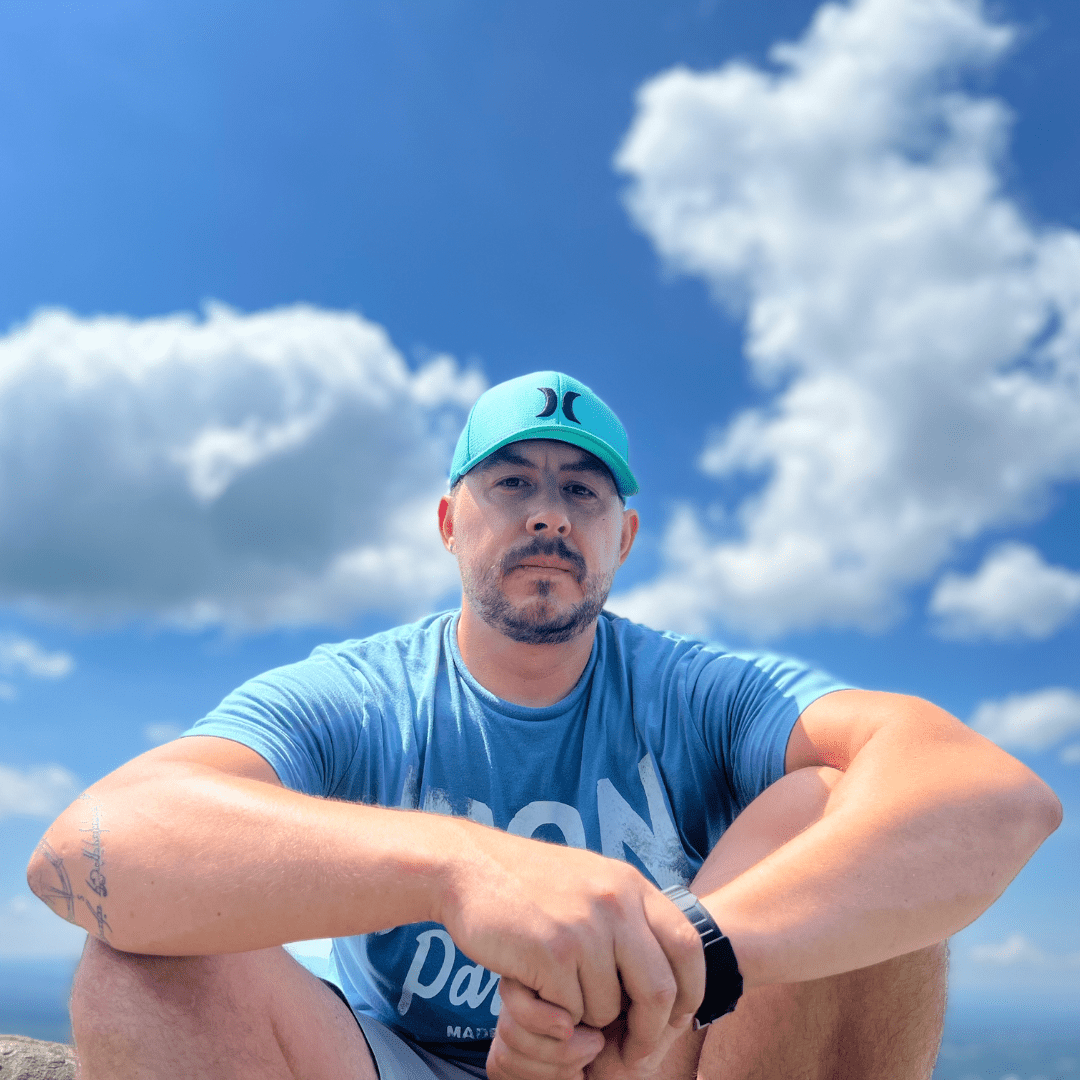 Jonathan Collier
Director of Marketing , Coach, Consultant
Jonathan guides leaders to cultivate healthy rhythms and to live and lead functional and fulfilling lives.
He works with business owners, non profit leaders, ministry leaders, writers, podcasters, and entrepreneurs on their journey to clarify who they are, why they do what they do, and how they help others.
He is a graduate of the Liberty University School of Divinity with a degree in Religion and Christian ministries. He has two Labrador Retrievers, and two cats. He loves cooking, eating, camping, hiking, biking, having a good laugh, and drinking a good cup of coffee…or 12.