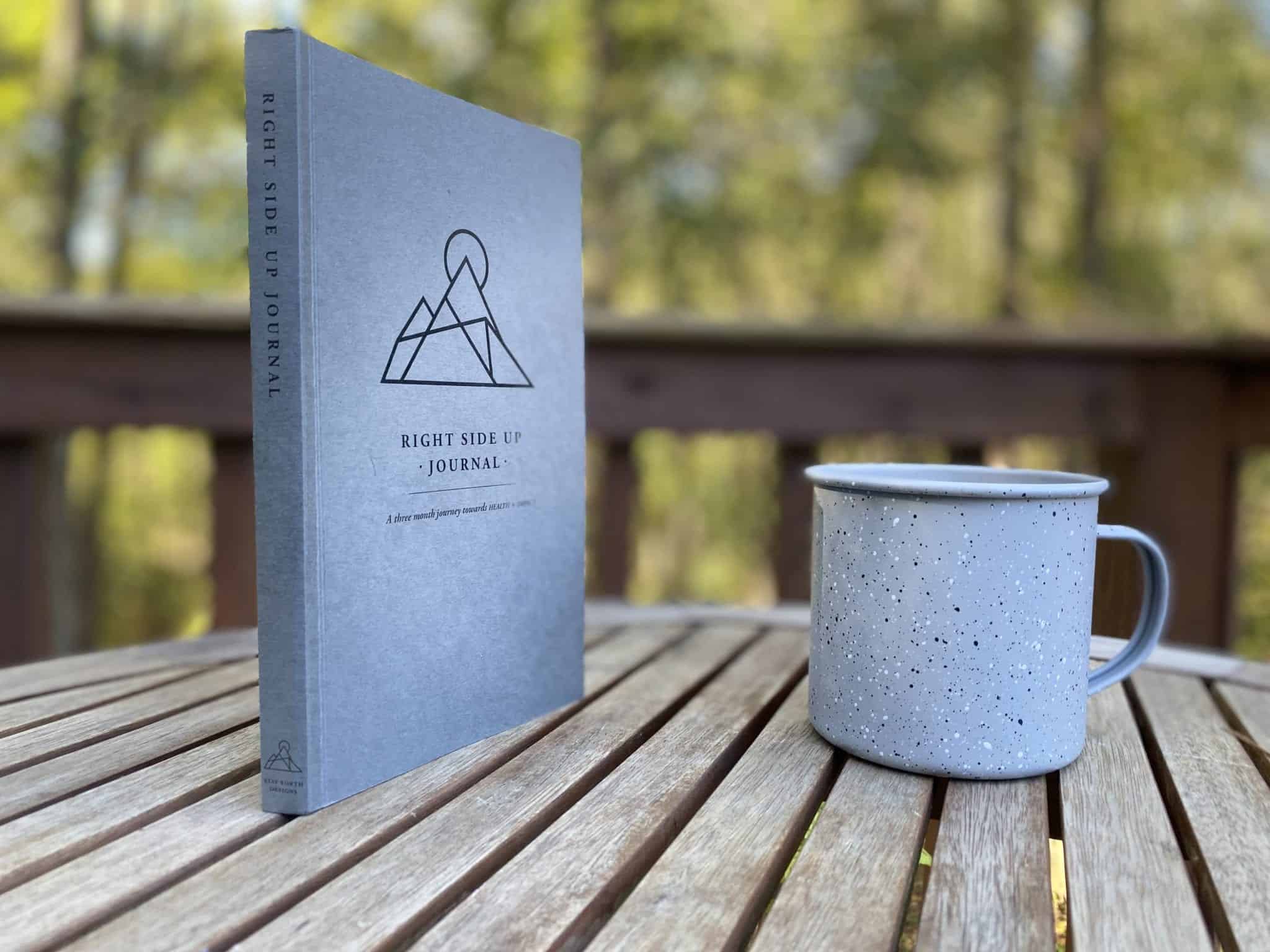 It's finally here; welcome the Right Side up Journal into the world! 
We all get sucked into the craziness of the day or week sometimes. Between new goals at work, that extra bill this month, the kid's endless activities and the growing to-do list it feels like there aren't enough hours to do it all and stay sane. But somehow there's still time to waste with a scroll here and a show here. It's easy to live stressed but wonder, "What did I actually accomplish this week?" 
We've found a few common threads. Most people aren't taking action in their lives; they're responding to the next crisis, text or email. Getting free from this trap requires a shift from reactive to proactive, from managing your time to intentionally investing your energy. If you want to avoid overwhelm and burnout you'll have to trade responding to the urgent for scheduling the important. In order to do this, you have to write it down. 
Our team has helped our coaching clients crest massive productivity peaks and stop spinning their wheels in the mud. Our tools are helping leaders find freedom, but they only exist on screens (which many of us are trying to avoid more and more). So our team envisioned a journal leaders could open every day to chart their course (yes, a physical paper journal).   
We imagined a journal that was… 
Functional; you would gain ground on Monday morning or Friday afternoon
Beautiful; you would actually want to open it in at the coffee shop
Inspiring; you would chart and execute your next steps, not just feel guilty and overwhelmed 
After over a year of work, the Right Side Up Journal is now available for PreSale!
It's a three-month journey toward HEALTH + IMPACT with… 
Practical tools

Spaces to chart short-term and long-term goals

Thought-provoking quotes questions 

Blocks to capture what you're learning about and the next steps you'll take

Space to sketch 
This is ideal for anyone who wants to grow, but writers, entrepreneurs, pastors, content creators, connectors, podcasters and team leaders are going to love it!  
While it officially goes live on Small Business Saturday (November 30th) it's available for PreSale now. Supplies are limited so order now, and it will ship December 1st. While you're at it, reserve one for everyone on your team! 
Oh yeah, everyone who buys the journal receives access to the Right Side Up Community and free shipping for a limited time!